Claim Generation and Submission
Claim generation includes entry of patient demographic, insurance and encounter information into medical billing software. Our goal at Tri Med Reimbursement Solutions is to submit all claims within 48 hours with optimal clean claim accuracy of services provided.
Accounts Receivables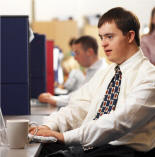 One of the major problems that medical practices encounter is a high accounts receivable ratio, and extended accounts receivable cycle. These problems are best resolved through increased, expedient billing, and rigorous follow-up, which is a critical aspect of practice management. We focus on reducing outstanding accounts receivable by analyzing receivable reports, and implementing collection strategies to meet and exceed financial goals.
Practice Reporting and Analysis
Reports provide critical information about avenues for practice improvement such as directions for growth, cost savings, and ways to increase profitability. The importance of reporting cannot be overstated for monitoring the health of the practice. Tri Med Reimbursement Solutions maintains daily, weekly, and month-end statistical reports in order to provide feedback on payment and denial trends specific to your practice.