The Noted Advantages of Using Tri Med Reimbursement Solutions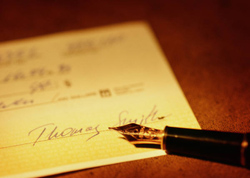 Your cash flow depends on how patient accounts are managed, whether by your office staff or by a professional billing service.

With your staff, you are financially dependent upon your personnel. If someone leaves your practice, you face the stress of replacing them and training the replacement. That can mean a substantial decrease of cash and increase in unproductive training costs.

When you outsource to Tri Med Reimbursement Solutions it is our responsibility to continue training and stay abreast of the all healthcare reimbursement initiatives, and address the issues of employee replacement. With our company you gain the advanced training, education and experience of billing professionals and consultants.

Unlike your permanent staff which has to be compensated regardless of the practice generated revenue whether profitable or at a loss, If you don't get paid, we don't get paid.
"It is our business to improve your business!"
Efficient, expedient, and increased billing guarantees increased revenues. We have a proactive approach to billing; we submit claims no later than 48 hours of service! Faster billing means a shorter receivable cycle, and a greater ability to manage operating costs.
Outsourcing to Tri Med Reimbursement Solutions reduces salary expenses eliminates the costs of some equipment, supplies, and other overhead expenses. This financial freedom is a major benefit to providers, because of the ability to save, invest, or expand their practices.
Reports are generated monthly, but will also be provided upon request. Statistical reports are created to track and compare financial performance, patient cancellation, patient co-pay, and accounts receivable over various periods. We will also tailor reports to the needs of the practice.
Billing and collecting as equally important and complimentary processes to realize net income. We file claims electronically, or on paper to specific insurance companies. Payments that are received are duly posted to the providers' databases, and the EOBs are reviewed to confirm that the correct payment as per contract rate has been received.
Tri Med Reimbursement Solutions manages all denials and appeals by reviewing, identifying, and maintaining a list of claims not accurately processed and reimbursed, and resubmitting them. Our team creates and aggressively implements a follow up plan, and analyzes weekly statistic reports to ensure increased revenue.